Green schools for all in this generation.
At the Center for Green Schools, we believe that all students deserve to attend schools that value their health, their future, and the future of the planet. Our work aims to ensure that green, healthy schools are accessible to all students no matter their race, status, wealth or where they live.
Understanding the unique challenges and needs faced by pre-K-12 schools and districts, the Center for Green Schools is committed to support green school efforts by offering a free first year of USGBC membership to schools and districts.
Sign up for a free year of USGBC Membership
---

Who we are
---

History
USGBC launched the National Green Schools Campaign alongside partners at the 2007 Clinton Global Initiative, committing to a vision of green schools for every child. That same year, USGBC launched the LEED for Schools rating system, which provided a leadership standard for better, healthier school buildings.
After listening to and learning from school leaders around the country, USGBC founded the Center for Green Schools in 2010, broadening its foundational work in the green building movement to encompass topics and issues important to schools and the people in them every day: teachers, students, staff, and parents. Since that time, we have focused on the highest impact opportunities to accelerate a global green school movement.
---

Supporters
The Center for Green Schools was launched at USGBC with the generous support of United Technologies Corporation (UTC) as our Founding Sponsor. Through UTC's years of support, the Center helped schools across the nation and around the world on their journey to become green.
Our sponsors' support goes beyond financial contributions. Worldwide, employees support green schools, participate in Green Apple Day of Service, encourage local schools and districts to lead sustainability initiatives, and introduce a new generation to the green schools movement.
Founding Sponsor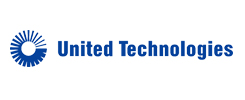 Corporate Partners