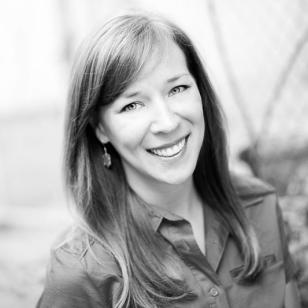 Jenny leads the Center for Green Schools' efforts to support teaching and learning as a key component of any green school. Her work to convene stakeholders, deliver tools and advance public awareness around sustainability concepts in a schools' educational program will help ensure that all students graduate high school educated for a sustainable future within this generation. As K-12 Education Manager, she leads the development of USGBC's K-12 education platform, Learning Lab.
The product of an architect father and historic preservationist mother, it was only a matter of time before Jenny set out on a career path focused on sustainable communities and responsible stewardship of the planet. Equipped with a Bachelor of Arts degree in English from Rhodes College, and a Masters in Environmental Studies from the College of Charleston, Jenny has worked with nonprofits in Nashville and Charleston that advance triple-bottom-line communities, from the regional to neighborhood scale, including, most recently, as the Executive Director of the USGBC South Carolina chapter.
An Arkansas native, Jenny treasures being outdoors, whether in her own backyard (currently, the Logan Circle neighborhood in Washington, D.C.) or across the globe; and preferably in the company of good friends and family.