National Action Plan for Educating for Sustainability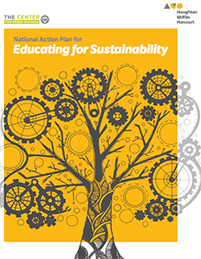 In June 2013, the Center for Green Schools at USGBC and Houghton Mifflin Harcourt brought together stakeholders from academic, corporate, and nonprofit sectors to envision a future where our schools support thriving, healthy, and regenerative communities. Participants agreed on a shared vision where all students graduate educated for a sustainable future through the integration of the environment, economy, and equity, with the ability to apply systems thinking to problem solving and decision making by 2040. Fifteen subject matter experts undertook the task of recommending key actions that, collectively, outline a pathway to achieve our ambitious goal. This National Action Plan for Educating for Sustainability intends to propel efforts to affect policies and practices through collaboration, alignment, and large-scale implementation.
Earn continuing education hours by reading this action plan report on [email protected].