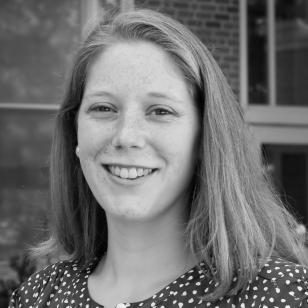 Green Schools Fellowship Manager
Phoebe supports the Center for Green School's mission by providing resources, tools and research to a growing number of sustainability staff at school districts across the country. She oversees the Green Schools Fellowship and District Scholarship programs and hosts an annual educational and networking summit for district sustainability champions.
Phoebe comes to the Center from Boston Public Schools where she worked for five years as their Sustainability Manager. She started her career with BPS as the 2011 Center for Green Schools Fellow, and after three years was integrated as district staff where she remained until fall, 2016. While at BPS, she successfully leveraged $1 million in grants, sponsorships and donated services that supported the greening of the school system. Her passion for greening America's schools has played out in other roles as well, including at the Green Roundtable where Phoebe consulted on the Massachusetts green school construction policy. The progressive policy resulted in state-wide high-performance green building standards, financing incentives and millions of dollars in reduced operating expenses for communities across the commonwealth.
In her free time, Phoebe can be found advocating for green buildings as a founding member and active volunteer with USGBC Massachusetts. When it's time to relax, you will find her gardening, cooking or exploring the outdoors with friends and family.