The Greenbuild International Conference & Expo  is coming to Washington, DC in less than four months; there is no better time than right now to explore the many green building tours taking place in conjunction with the conference.
On Monday, November 16 between 1:00 and 5:00 pm, the University Green: Living and Learning tour will treat attendees to an inside look at some of the most innovative green building efforts in higher education today, stopping at both the Catholic University campus and the Gallaudet University campus.
In order to give you a better sense of what this tour will offer, I connected with Prof. Brad Guy of Catholic University and Derrick Behm of Gallaudet University to learn more about what they have in store. Register today to take advantage of early bird pricing, which ends on Monday, September 14. 
There are many building tours being offered at Greenbuild 2015, what makes this tour unique and interesting?
Brad Guy: This is the only Greenbuild tour featuring university/campus sustainable building and education efforts. Each stop also includes unique features of interest to those who work at a campus scale, in educational environments/buildings or with the integration of curriculum and learning within their facilities. The CUA stop will highlight the LEED Lab program, which is now a Pilot Credit for the LEED 2009 and v4 LEED for Building Operations and Maintenance rating systems. The Gallaudet stop will highlight the unique development and application of Deafspace design principles within a design/build project delivery process.
Who is the intended audience for this tour? What can someone who doesn't work in the higher education sector hope to gain from this tour?
BG: The most obvious audience may be from the higher education sector, however a university has similarities to any large private or governmental organization that operates a campus facility and must address issues such as district energy and water systems, purchasing and waste management policies, and facilities operations across multiple buildings. The CUA stops are focused on existing buildings and LEED O+M certification for those interested in the application of that LEED certification program. The Gallaudet tour features an innovative building program and user-group combining both residential and learning spaces that also utilized an "Integrated Design/Build" process. Both stops are also in transitional areas of Washington, DC's urban context and provide a chance for exposure to the revitalizing Northeast sector of DC outside the core Mall area.
Can you tell me a little bit more about the DeafSpace design guidelines and how they integrate with concepts of sustainability and green building?
Derrick Behm: DeafSpace pays more attention to sensory diversity and how it connects to the environment, which ultimately transcends mere accessibility and makes it more sustainable. In the words of Hansel Bauman, Gallaudet University Architect and founder of the DeafSpace project, "Perhaps the very fact that deaf people customize their environments from a cultural perspective rather than a purely technical one may be why their unique architectural ways have yet to be understood by the broader dialogue on universal design."
On a side note, we just launched an exciting international design competition for our new gateway. Considering that LLRH6 was designed through a competition with four different teams and focus groups, this international design competition takes all this to the next level.  This tour of LLRH6 will show the beginnings of many of the exciting improvements that are coming to Gallaudet, DC, and even to the architectural community.
Why is it important for the LEED Lab students to lead the tour of Catholic's projects? What can they offer tour attendees that will make this tour different and memorable? 
BG: Tour attendees will meet the sustainable design leaders of tomorrow while on the CUA tour. The tour guides will be using a unique app to accompany the tour information that is presented verbally. Attendees will have the opportunity to engage with university students in the CUArch Master of Science in Sustainable Design (MSSD) program and gain insight into the values and interests of the next generation of architects.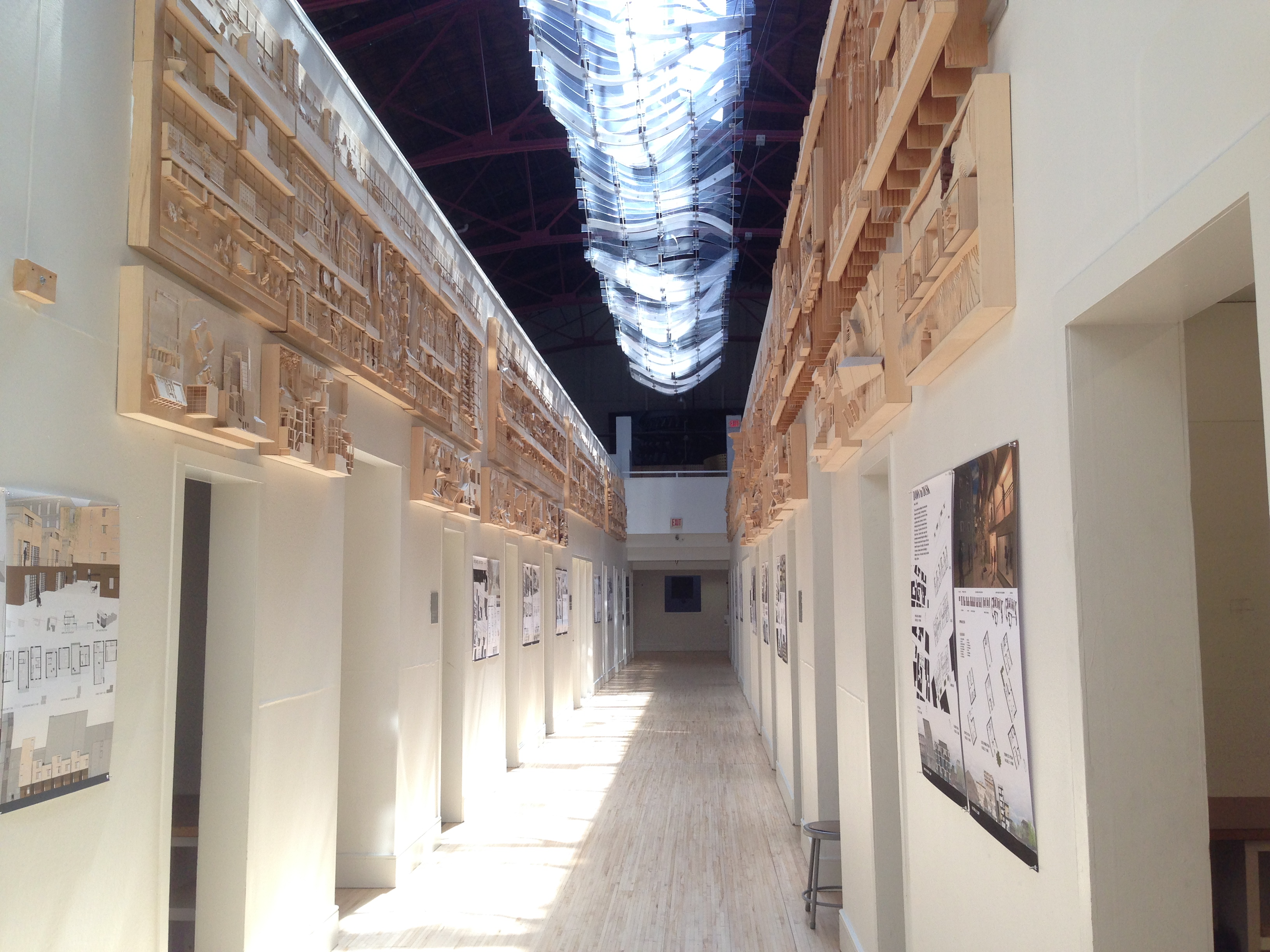 What are the takeaways you are hoping each tour attendee will carry with them after the tour is over?
BG: Both stops focus on the importance of sustainability in education and of the quality of environments at the university level. They also provide examples of incorporating best practice design, construction and operation into the education setting, either existing buildings in the case of CUA, or new buildings in the case of Gallaudet. Any attendee interested in the growing field of design for disabilities such as for those who are deaf should also take this tour.
How do you think this tour fits into the overarching Greenbuild 2015 theme of "Monumental Green?"
BG: It is hard to think of anything more "monumental" than looking to the design, construction and operation of our places of learning to ensure a sustainable future for the youth of today. It is of monumental importance that we bring resources and intelligence into this enterprise via curriculum and the quality of these environments, which in and of themselves are the models for knowledge and values that will be transferred to our children.  
Register now for the University Green: Living and Learning tour